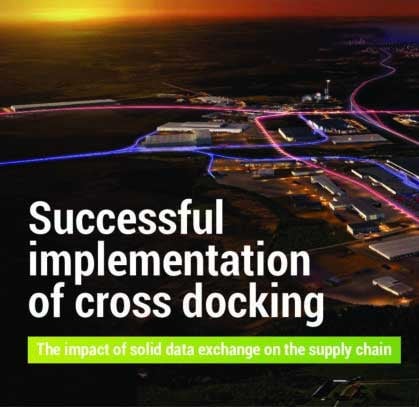 Do you want to implement cross docking succesfully?
Leave your details and receive the white paper in your mailbox.
You know cross docking holds the future for your retail business. But if implemented incorrectly, switching to cross docking could negatively affect your NPS scores. And customer experience is crucial to the success of your online and in-store retail business. In today's competitive retail landscape, you need to find a way to streamline your logistical supply chain, yet maintain, or even better, improve your NPS scores and customer experience.
Recently, Tradeplace and Elkjøp proved it can be done. Even in current market conditions. Download Tradeplace's white paper on how Elkjøp and Tradeplace successfully implemented cross docking as a logistical solution.
Benefits:
Streamline your logistical supply chain
Improve NPS
Mutual customer experience benefits for both retailers and suppliers
Accurate, reliable data is key to successfully implementing cross docking. So is cooperation between suppliers and retailers. Find out how Elkjøp, the largest consumer appliance retailer in the Nordics, and Tradeplace, the data exchange platform supported by major European appliance manufacturers, collaborated to make cross docking a success.